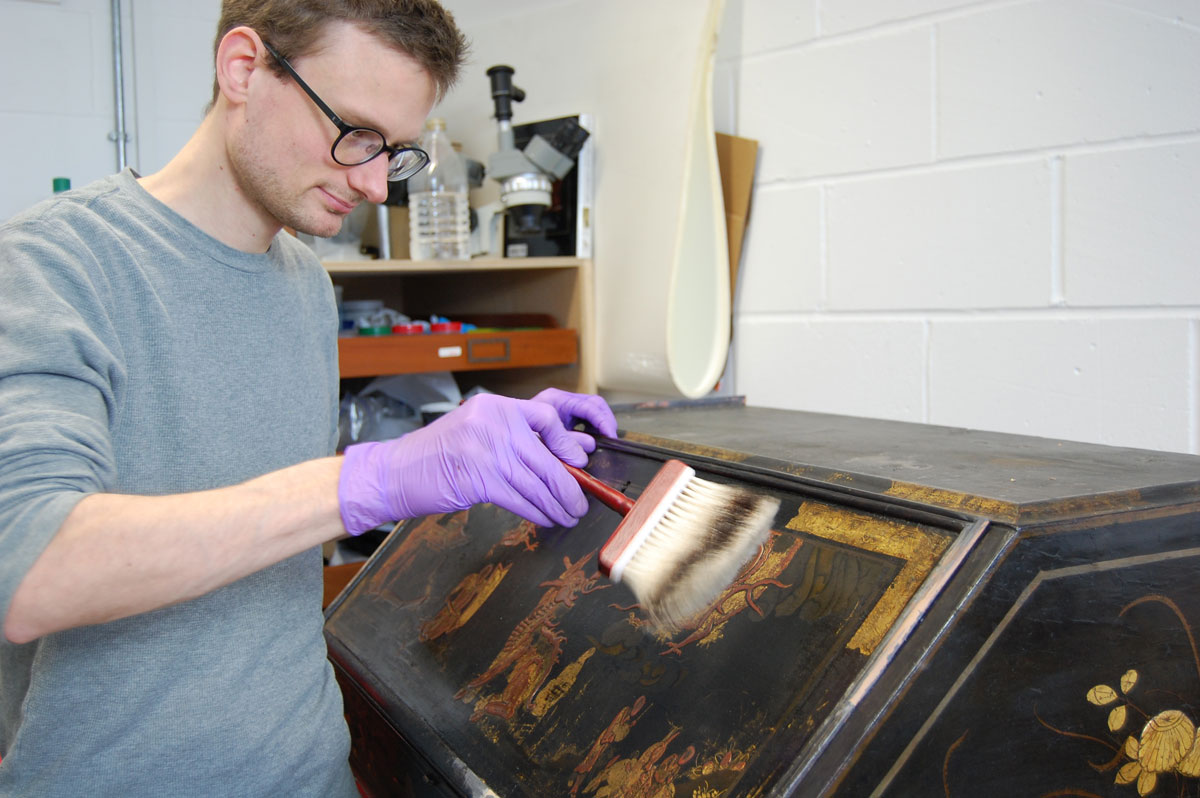 Black japanned bureau-cabinet, English, 18th century. By John Belchier, (active 1687–1753) London.
This bureau-cabinet from the National Trust's Erddig, Wrexham had a major treatment. The work included cleaning, consolidating the flaking surface, restoring losses of damaged wooden elements and re-integrating the degraded varnish surface.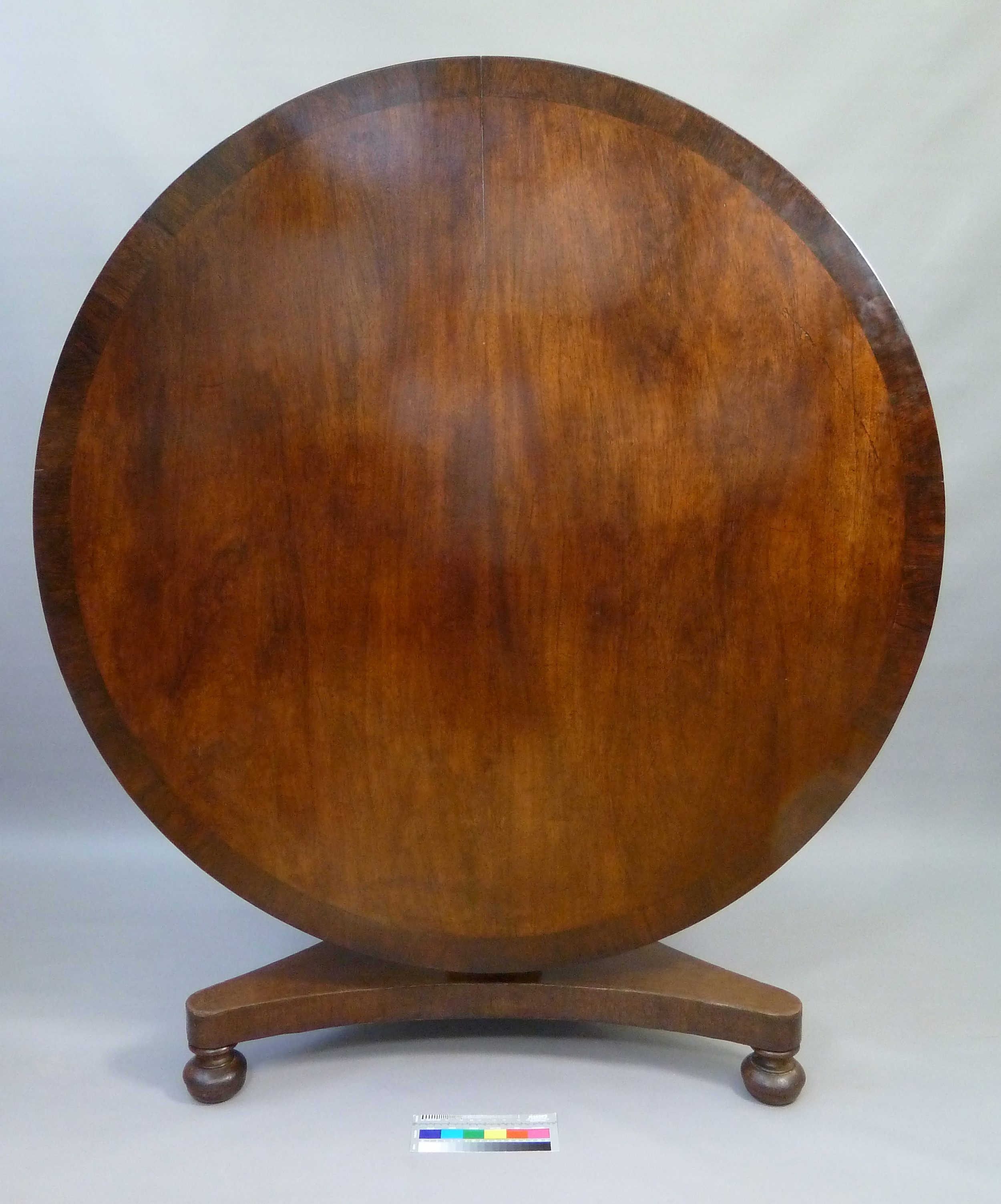 Mahogany and rosewood tilt top table, 19th century.
The surface finish was badly damaged and required treatment. The original finish was preserved.
Mosaic work table, Syrian, 20th century.
This table had a number of losses to the mosaic-work decoration. These had to be replaced: the decoration is made from strips of material that are glued into a packet which is then cut into discs, like millefiori.