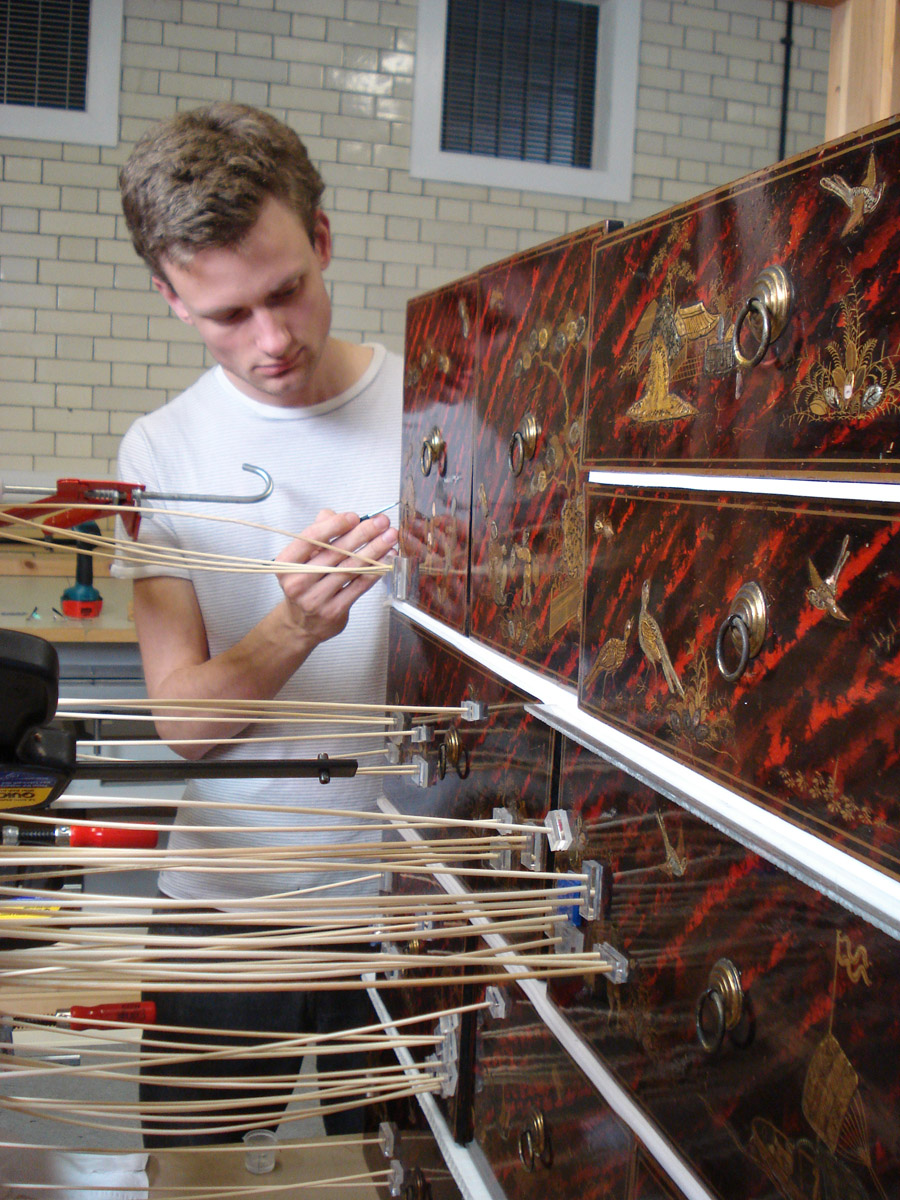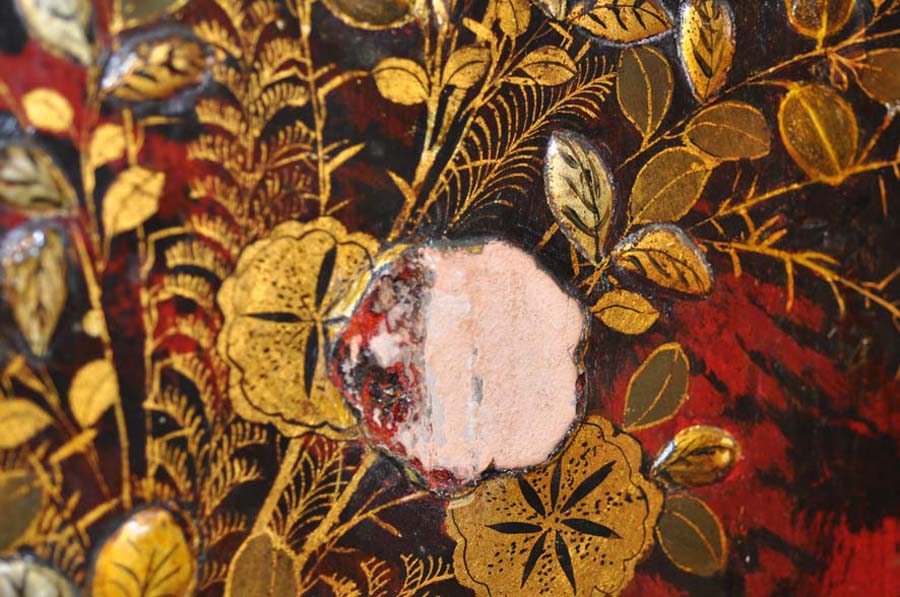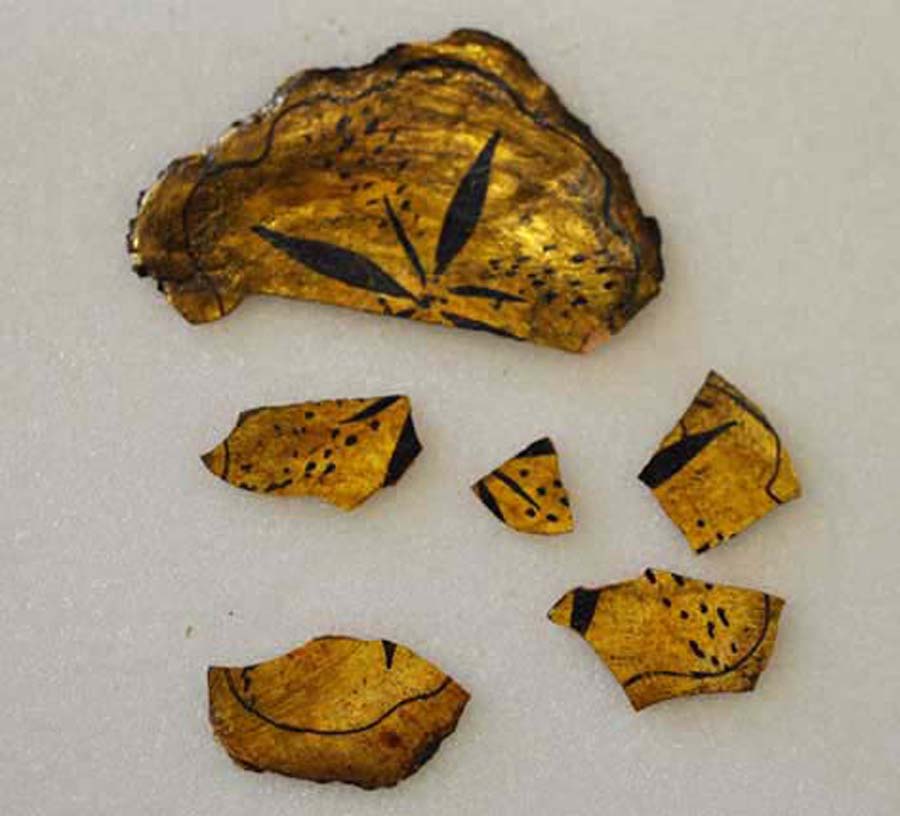 Japanned cabinet on a silvered stand, 1690-1700.
The raised gessoed and gilded decoration was flaking on all surfaces. It was consolidated using Japanese shimbari clamping sticks to enable a rapid treatment over a large surface.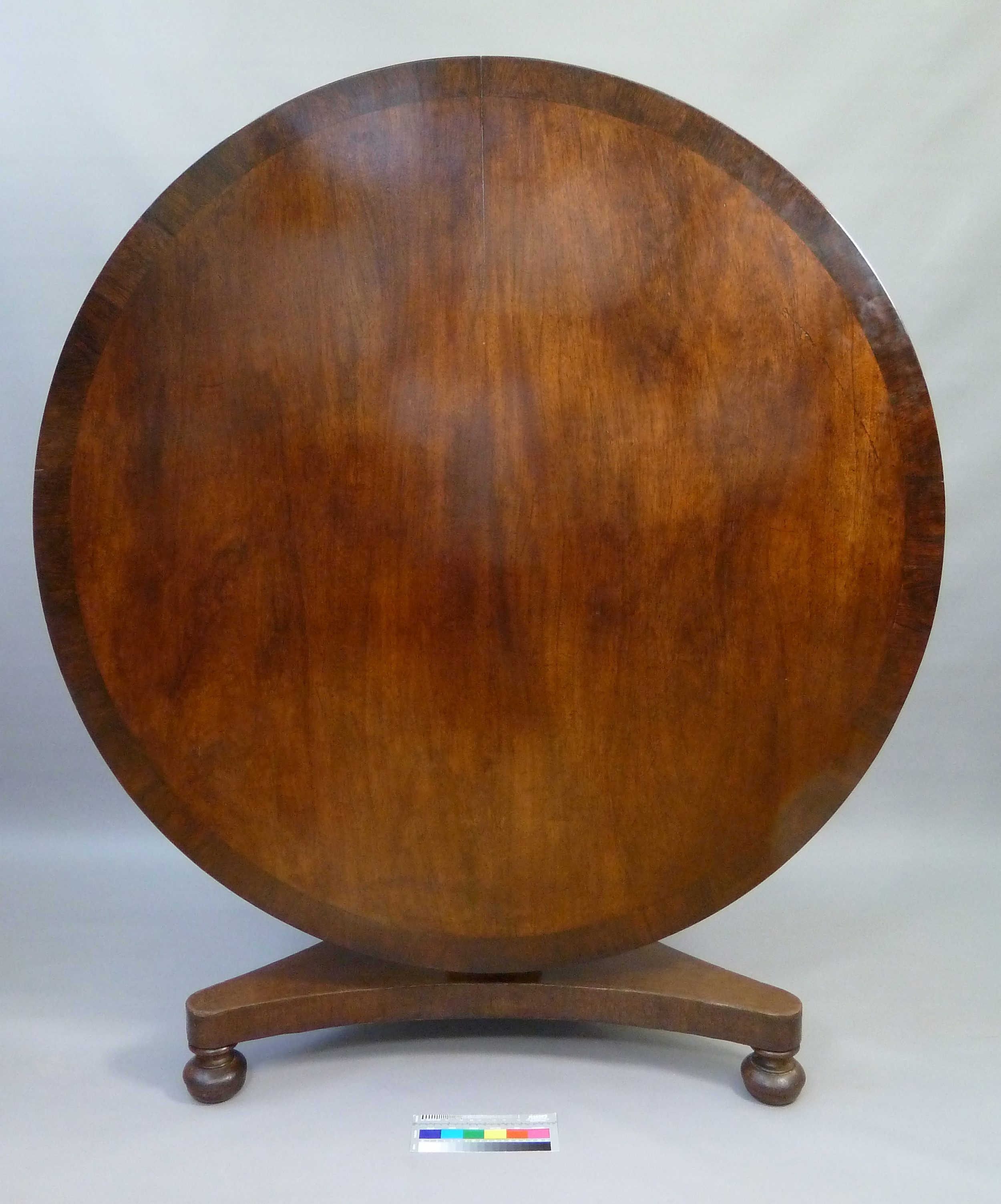 Mahogany and rosewood tilt top table, 19th century.
The surface finish was badly damaged and required treatment. The original finish was preserved.
Sevrès tea service in a tulipwood box, 1760-4, from the collection of David Garrick.
The chevron veneered box had extensive losses to the tulipwood veneer. New veneers were cut and colour matched to fit the losses.
Mosaic work table, Syrian, 20th century.
This table had a number of losses to the mosaic-work decoration. These had to be replaced: the decoration is made from strips of material that are glued into a packet which is then cut into discs, like millefiori.
Bambo armchair, Chinese, ca. 1800.
This chair is made from bamboo, with steam bent bamboo decoration.The surfaces were very dirty which required cleaning and it was missing a number of small pieces which had to be re-made in new bamboo.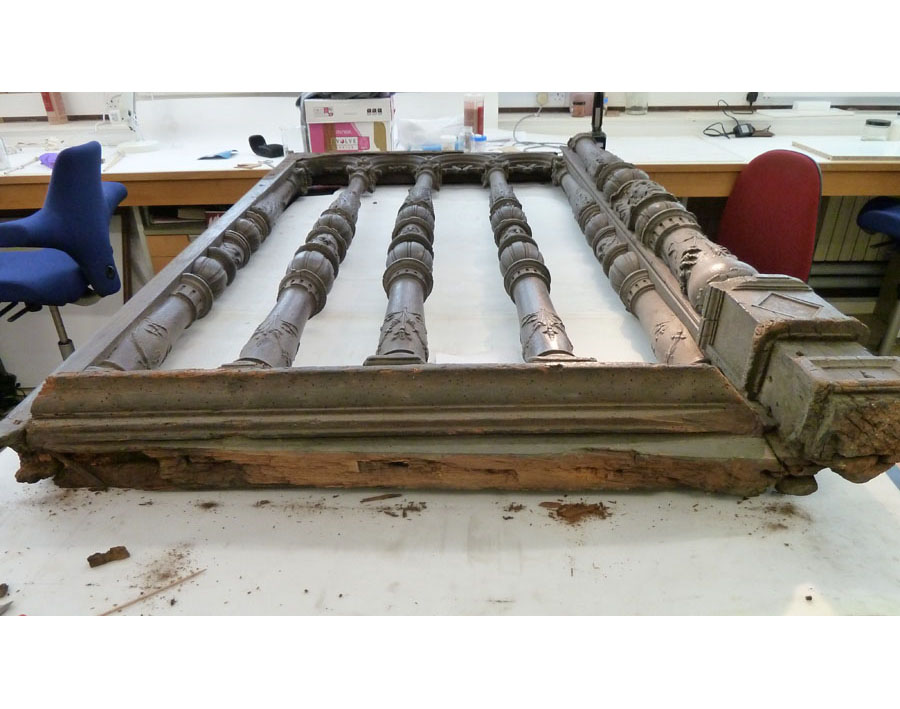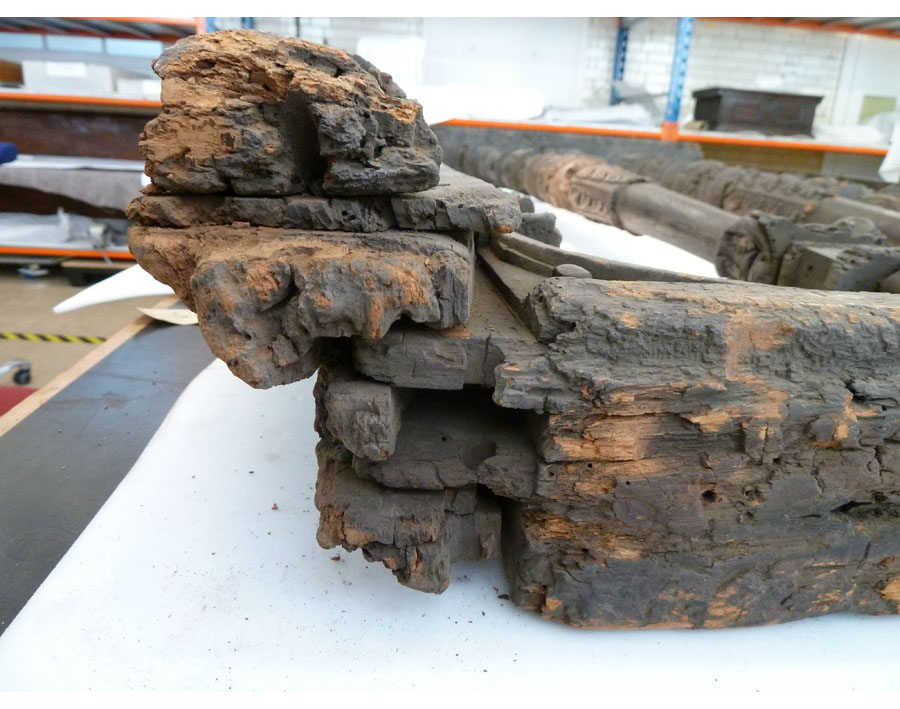 Oak screen, French, ca. 1500-50.
This Renaissance carved oak screen was seriously damaged from rot and woodworm. It had to be made structurally stable for long-term display. All the surfaces were cleaned and consolidated. New joints were constructed which preserved the original joinery.