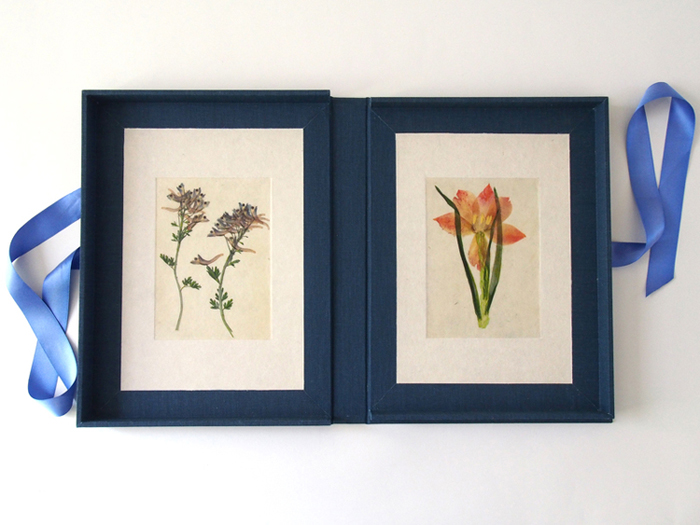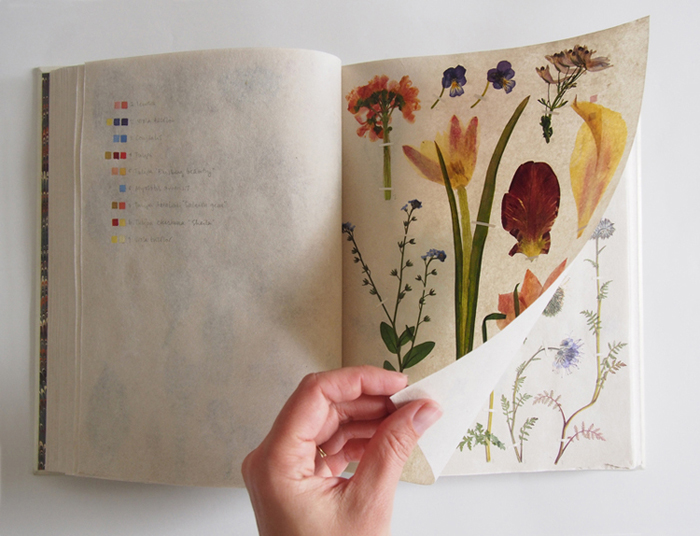 Full transparent vellum laced case binding
The case was covered in paper first, then pressed flowers & leaves pasted down, then transparent vellum covered over that. Gold-tooled title, head edge colored with gamboge & Prussian blue, handmade paper inside that will support plant specimens.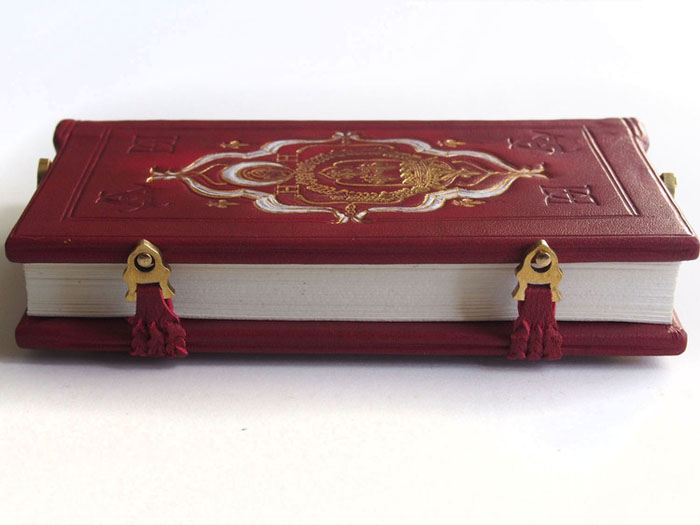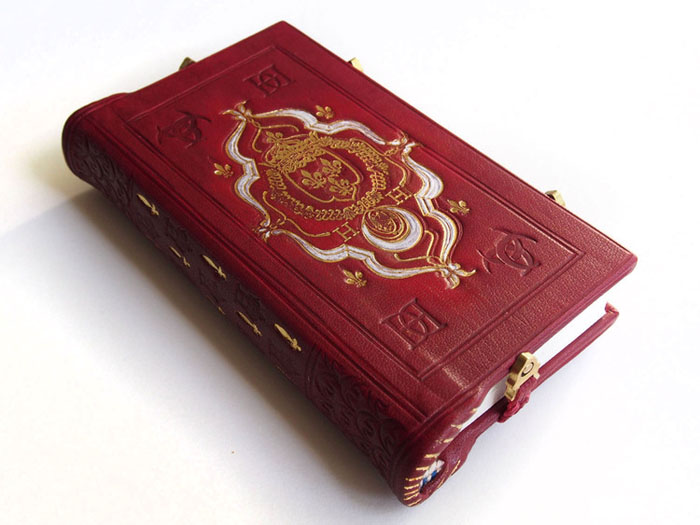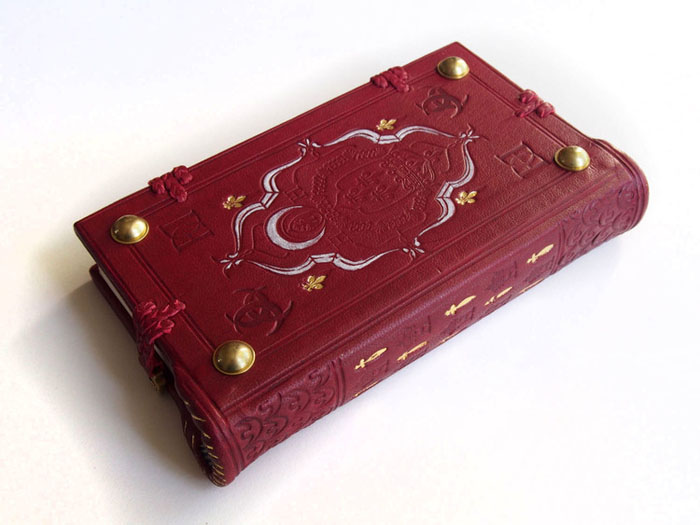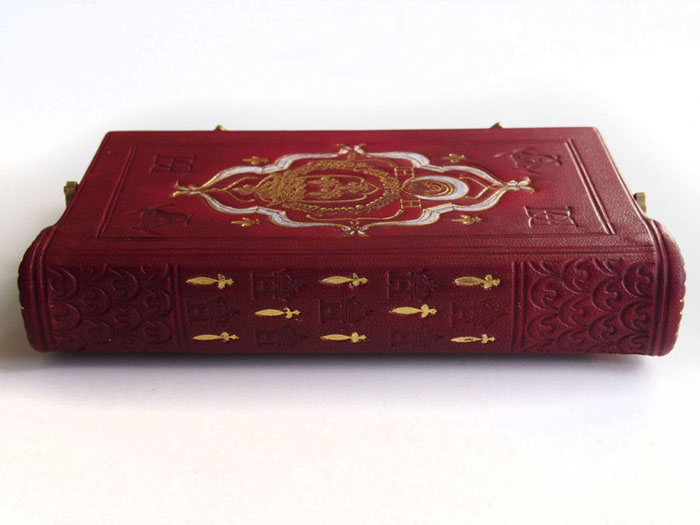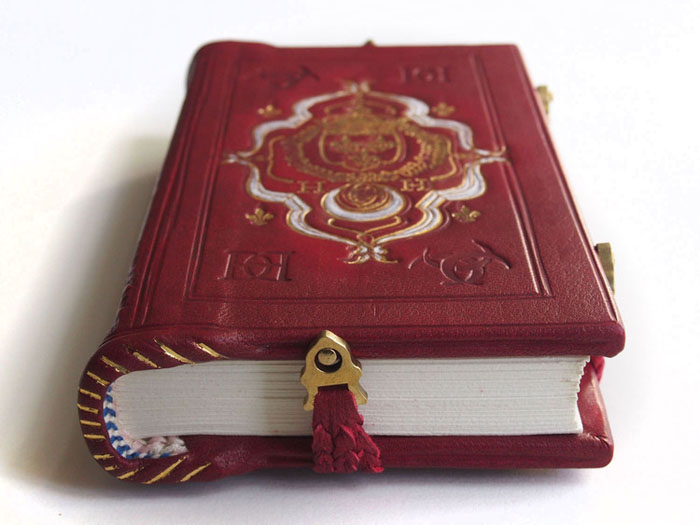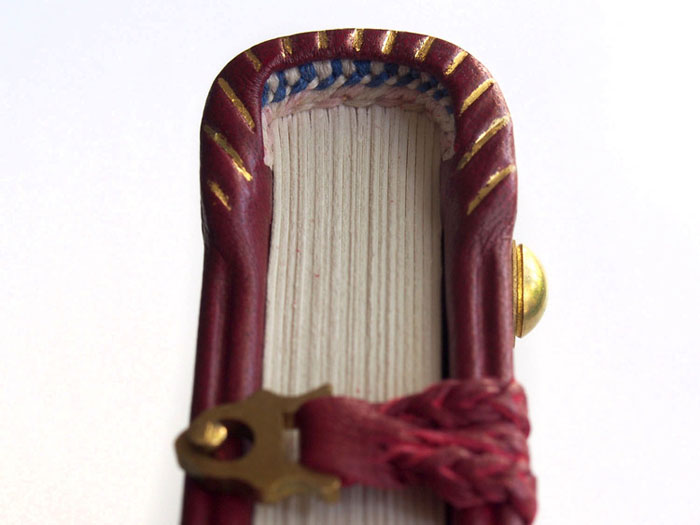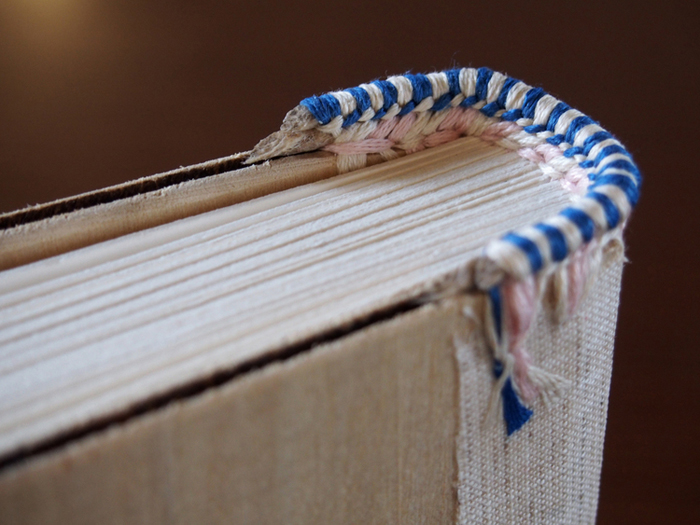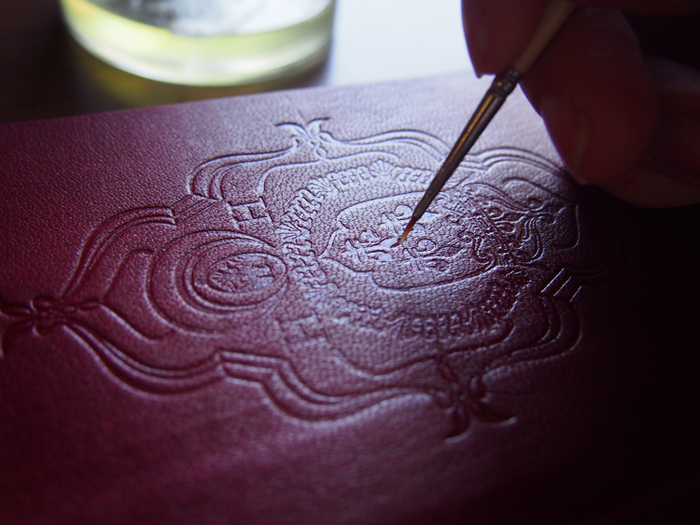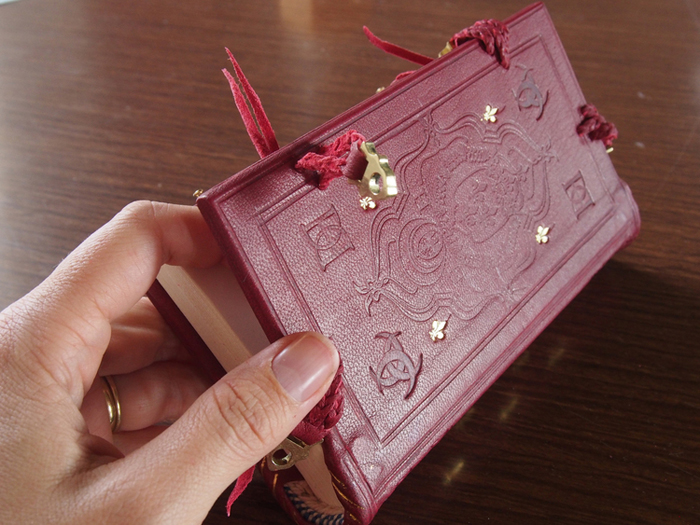 18th century French model.
Made according to the descriptions in Diderot's Encyclopédie, one of the few pre-19th century Western texts to describe the steps of making a book. A forthcoming article will describe the unique aspects of both the binding and the sometimes misleading encyclopedia descriptions.
English Springback
Typical account binding, with stiff spine piece and boards built onto the book in a way that it "springs" open, so that the leaves lie more or less flat for writing.
Paper conservation bindings
Cover is constructed in handmade white cotton rag paper, with endpapers reinforced in aerocotton. The cover is laced on by the slips with optional tacketing; cover and endpapers can be easily removed from the textblock; there is no adhesive except for the paste holding on the spine lining.
Single- and several-section bindings with rounded spines
This is a construction developed to solve the problem of wanting a rounded spine on a very thin book, which usually results in a bookbinder crushing the sections' folds to force them in shape. In this binding, the gatherings are sewn to a piece of card, and a round spine—aesthetically pleasing on the shelf, and can be titled—is built onto the card.
Quarter vellum with tips
With matching dyed thread and parchment sewing supports, 20th c. offset decorative paper sides, and handmade paper textblock.
Full vellum over boards
With dyed parchment sewing supports, silk endbands, graphite edges, and marbled sides. Tooling in gilt next to the slips.